LEADERS
The role of leadership is absolutely critical in transforming education. Let us help you create the necessary conditions for change: Clarity, Safety, and Support
Principals Lab
The Principal's Lab is a co-creation retreat for Principals/Heads of School who understand that the underlying orthodoxies of education need to be re-forged, and that leadership and vision are key. The Lab brings together a cohort of committed leaders along with master facilitators and veteran educators skilled in fostering creative breakthrough and building capacity around co-creative leadership.
Award Winning Programs
We have built and run programs for years that are designed from the ground up for optimal learning. They are fueled by human-centered design and promote developing entrepreneurial learners who not only can and will take charge of their own learning, but can and will impact their world while they learn.
iLead+Design is a concentrated program run over two or three weeks, in which small teams use design thinking processes to engage with real problems in the real world, with real community partners. Coaches introduce and facilitate design thinking processes as part of the daily program.
LEAP Academy is designed to be the future of school. Participants operate in small teams and apprentice with dedicated coaches — who are advanced learners, doers, and collaborators — while they engage half time in community-integrated, real world projects and support each other in meeting individual personal and academic goals.
Talks
Creating the conditions of transformation through leadership and governance
Flipping the script: How emergence and not-knowing are the future of education
Knocking down walls: Entrepreneurial, value-based learning and sustaining engagement with the real world
Who owns it?: Helping students become designers of their own learning
And more…
Workshops
Transformative leadership
Teaching as experience design
Sparking inquiry and facilitating the quest
Evolving practice through co-creation
From bake-sale-to-brilliant: Coaching real world projects
Handing it over: How to facilitate self-directed education
And more…
Coaching – online or in person, individual or group
How do you transfer ownership of learning over to students? How can you help them become designers of their own learning? What can you do within the structures of education that is transformative for your students, but doesn't require you to change the entire structure of your school? Our educators are seasoned learning experience designers and teacher trainers. Let us help you become the teacher you want to be.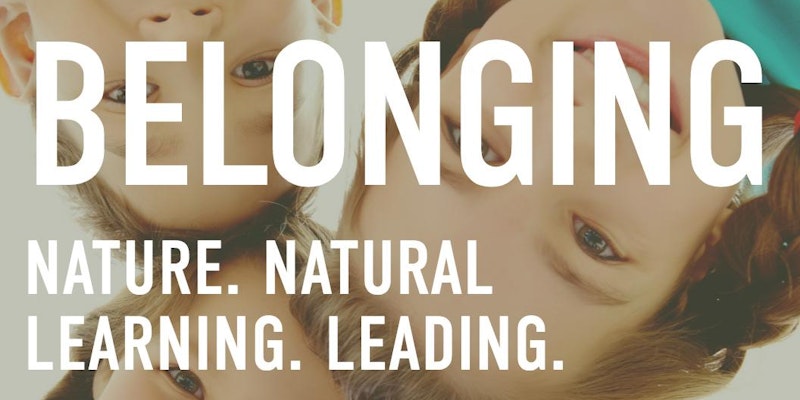 Team Playground
What if it was possible to transform the educational experience of teachers, students and administrators, doing so in a way that actually supported the curriculum? What if it fostered the positive involvement of parents and community members?
BeLonging® revives the spirit, minds and hearts of teachers, and gives them what they need to implement TeamPlayGround®, a game of roles and responsibilities that turns control of the social and emotional dimension of their learning environment, the classroom, over to students. The results are profound. With the foundational relationships righted, learning moves to a whole new level and students discover what it means to lead through cooperation. And all it requires is 15 hours of training for the teachers over three days. Open trainings are available periodically by region, and can be arranged for individual schools as needed.
Coaching: Supporting learning entrepreneurs
The relationship between explorer and coach, and the conditions of the environment created, make all the difference in helping our children become the best versions of themselves. We help parent educators understand how best to frame that relationship, and how to become a super catalyst for learning.
"I don't know how Aaron did it, but I do know that he knows how kids tick and how to challenge them to move to extraordinary places in their thinking and doing. I highly recommend Aaron for anyone who wants to build their kid's love of learning and challenge them to think big!"